18+ model wanted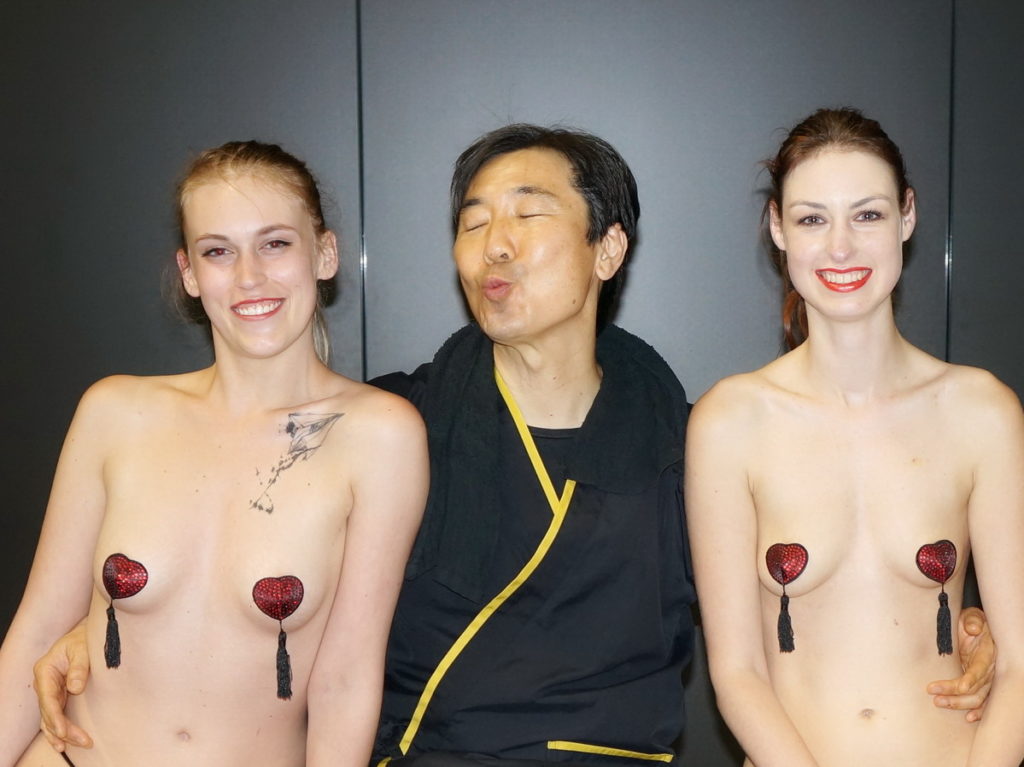 Would you like to be model? Please email me with some of your introduction profile as; what rational group, name of the NL city you live in, your basic introduction, and your age first. We feather communicate more about it. You do not have to send in your photo from the beginning. When you feel reasonable, please do. Following texts are some introduction and some questions I receive often, so please read through before email.
Selection procedure:   Client always has certain preference and my job to try to place right type of model.  First, I contact models who is available during the date of expected project date, then I will make pre selection here as well as present to my client. I always present your photo, but name is like model-A or B type, so that your profile kept in anonymous.   
Sample Photos from you: Please send me some of image (you can hide your important parts, this is just to get to know your impression), -Body line and overall: with different angles with tight clothes or almost no clothes on so that I can see overall body line) -close up face: front and some other angles. -boob area: you can hide but if I can capture size and shape type of thing, it would be helpful.
Photo quality: Choice of photo is up to you. And what I have from you (but only selected image) will be sent to client during selection phases. I would like you to make reasonably good photo, but under natural looks. Please do not send me with professionally touch up image or highly manipulated image with app effect, because photo need to match how you are in the reality. So probably a bit of adjustment in contrast, that's about it.
How often happen? 18+ happens sometime but not like every week or something.
What type of clients? Most of my client is wealthy people and mostly it is bachelor party, so most of the time mens community, but there are also time to time for mixed guests, so type of people depends.
Touching: It is important to know if you are ok by touched or not touched at all. Not in the sexual way but for example, eating from butt using hand will have a bit of touching happen. Some models are ok, others are very sensitive about it (like only chopsticks and no touching), all cases are understandable. For client side, they would like a bit of flexibility than super tight rules all around.
So models who is more relaxed tends to be chosen. But this is up to you and there are all kind of 18+ projects (touching level none to a lot), so whichever suited, you may be chosen. Anyhow, Light touching may happen, since guest may want to use hand to eat sushi from your body, but it should be quick as normal picking speed and absolutely not in the sexual way.
Agreement: We make agreement text for both to you and client side for various conditions for every 18+ project. For each and every single project, I always make 2 agreement; Model/taji and Client/taji. Both side need to agree to it with signature on paper before start. This is to avoid miscommunication as much as possible for both party. Eventually and well before the session date, Model need to submit copy of official ID to prove that you are over age of 18 years old.
Safe session: So far all of session was conducted very peacefully and they always behave within the line of our agreement, so I only have positive feeling.
Safety policy: I always place the line that I have right to shut down the session and client has to agree to it, and always mentioned that safety is the most important. Basically your guard is me and reality, I always stand in front of you as being sushi chef, so it is easier and faster to protect you. This means we are in one team, therefore I also prefer to meet you beforehand to get to know each other.
What you ware/what you will be covered: I sort of separate under 2 terms, 18+ and nyotaimori/naked sushi. 18+ is more like with t-back underwear and nipple sticker, but most of the time, I receive request as nyotaimori/naked sushi, therefore completely naked, but flower is often placed under parts to hide. But this will also depends on what client would like, so it may be that there may not be anything.
Event location: Sushi project is based on catering, therefore will be realized at the requested location, so each project will be at the different locations. But often time it happens more in Amsterdam.