nyotaimori with Amsterdam Angels
Nyotaimori with Amsterdam Angels, and the theme is naked.  This bachelor is a really lucky man, because he has many of pretty female angels around him, he gets to have a full body paint on his skiny body, and finally eating sushi out of naked blondy.  This was really striking nyotaimori session ever.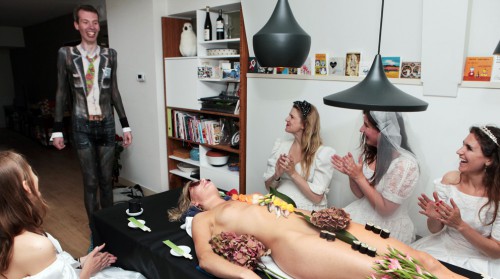 above 2 images ©jandirk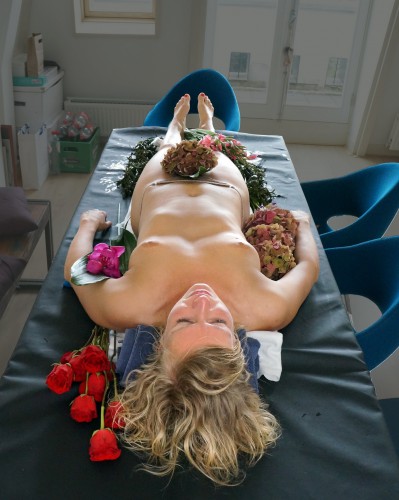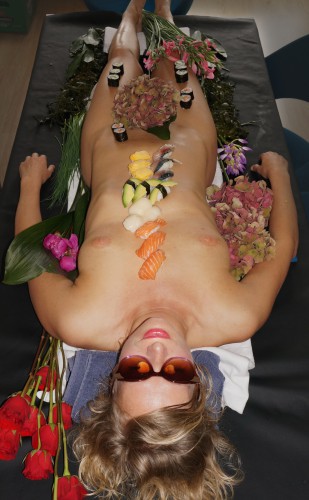 Thanks to the naked model : Esther
First one is an floor arrangement test, and second one is sushi placement test.